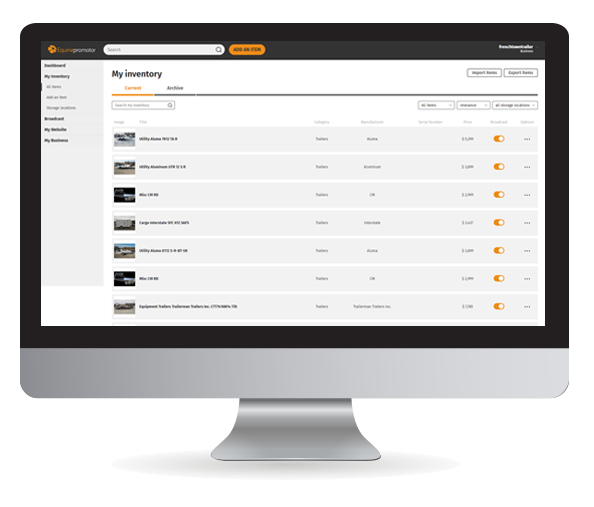 Stock Management
powered by equine promoter
Upload, edit, manage and broadcast all of your stock, in one place.
Using our new FREE platform, you can stay on top of your admin and reach a monthly audience of over 250,000 horse buyers, all from one central location.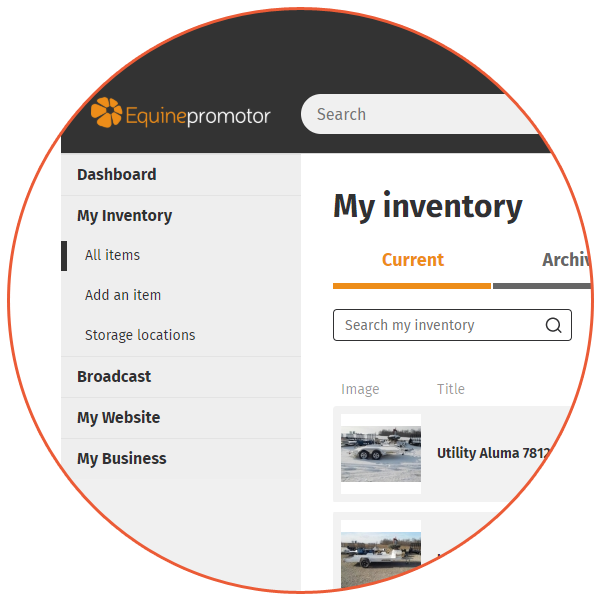 Manage your inventory
Staying organised means more time to spend selling! Our stock management tool means that you can hold all of your horses/horseboxes in one central online location. Upload, edit and manage your online stock to ensure your inventory is up to date and your adverts are working effectively to make the best sales.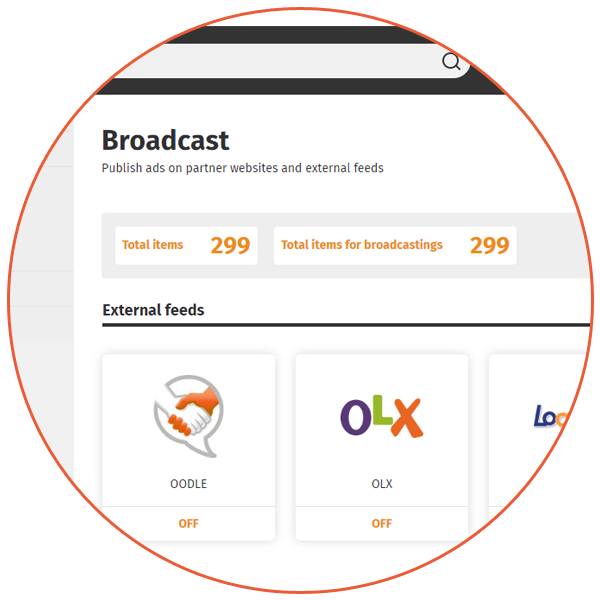 Broadcast your adverts
Once your stock is uploaded, you can then choose to broadcast it on a number of platforms, including Horseclicks and our partner sites. This will ensure your ads are reaching a large audience and saves you the hassle of uploading adverts to lots of different sites. Just one upload and your stock can be seen across the web.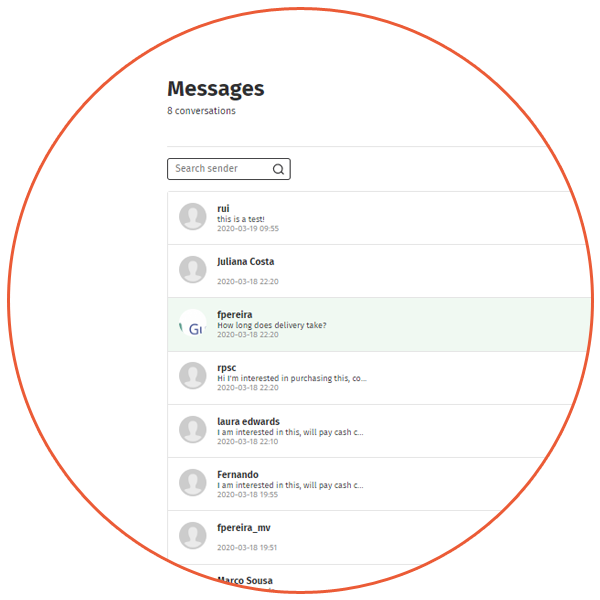 Respond to enquiries
It's so important when making sales to respond to enquiries quickly. We're making managing your leads even easier by combining all the messages you get across the different sites in one central messenger. This makes it simple to talk to your potential customers, agree a price and make a sale.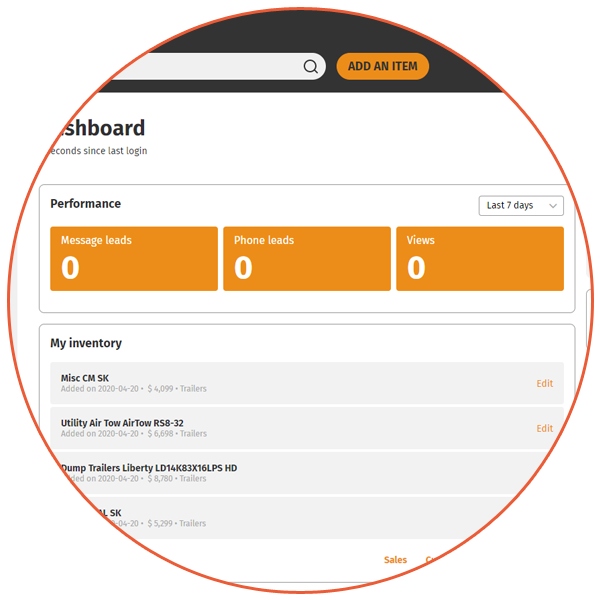 Track your success
The key to being a successful dealer is closely monitoring your success and staying up to date with how your business is performing. Access performance data on your management dashboard to track your progress in terms of messages, phone calls and advert views. This will help you to learn more about what it takes to succeed. 
We also suggest Equine Promoter Website Builder
A new tool that helps you to create a selling platform in just minutes, giving you the ability to display your stock on your own platform and give your customers a space to return to again and again!
NOW LAUNCHED
Interested?
Complete the form below and a member of our team will be in touch shortly.