Welcome to HorseClicks
The busiest website in the US for buying and selling horses, trailers & more!
Find out more
Horseclicks is one of the busiest online marketplaces for equine enthusiasts who are looking for or selling anything equine.
This makes us a great place for a range of equine industry businesses to advertise. Whether you want to showcase your stock, get a new dealer website, or you'd like to push your message to our email database, we'd be happy to run you through the various options.
If you'd like more specific advertising information, please download our brochure at the bottom of this page.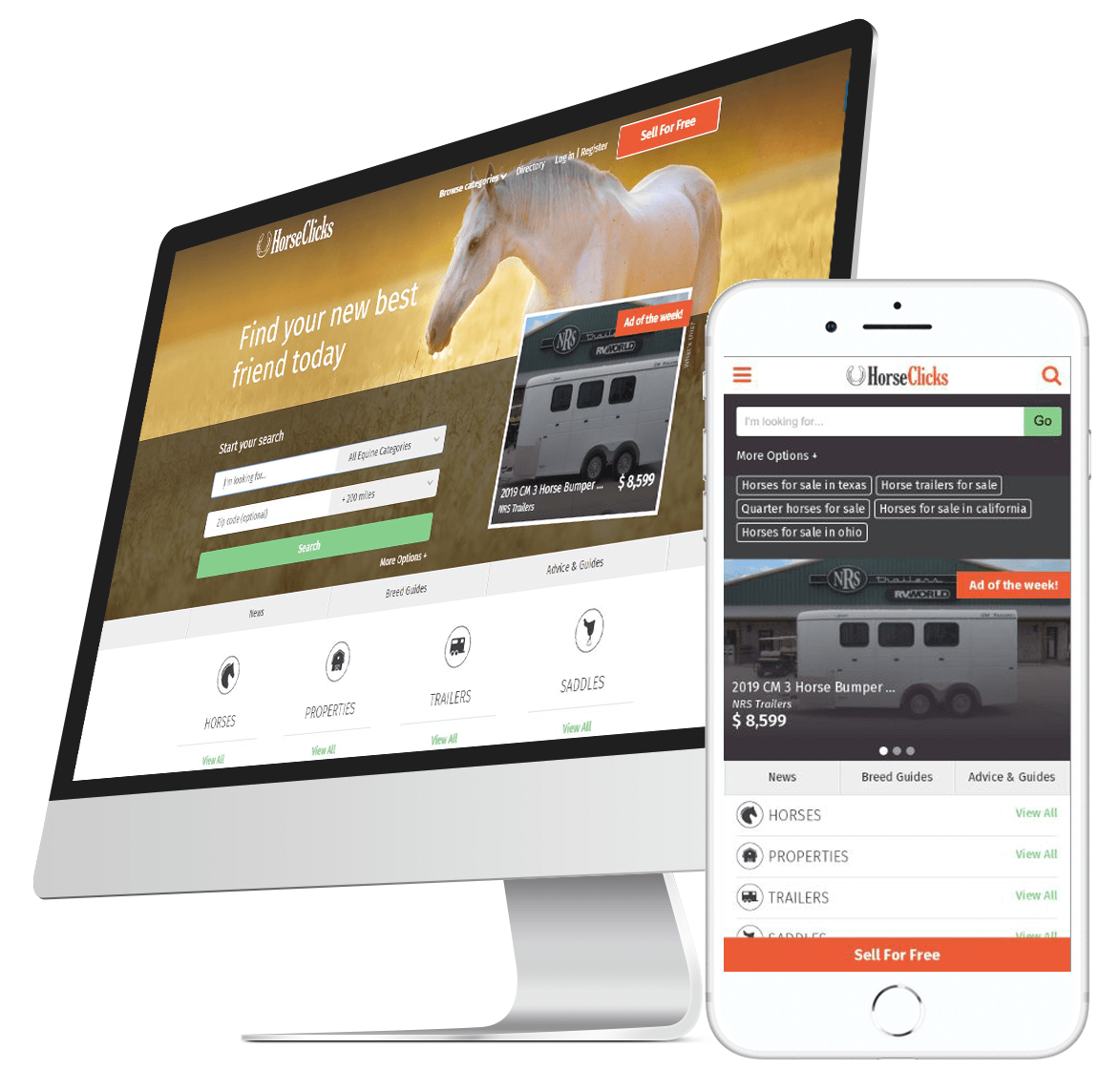 Over 250,00 monthly visitors
Do you want to target a large audience of equine enthusiasts who are actively browsing Horseclicks with an intention to buy?
Over 60,000 ads placed every year
Horsclicks has a whopping 60,000 ads placed on average over the course of the year, ranging from horses, trailers, horseboxes and tack.
A loyal customer following
Do you want to advertise through an established brand such as Horseclicks, which has been helping equestrians for years?