If you've got an upcoming event, product launch or a special offer you're focussing on this season, you can send an email campaign directly to our network of horse enthusiasts. Email marketing is highly targeted, cost effective and fully trackable, so you can see exactly how your campaign is working for you. You can design your own email campaign, or our specialist design team can help you create an eye-catching email that is optimised for our audience of equine enthusiasts.
18-24 Years

9%

9%

25-34 Years

17%

17%

35-44 Years

16%

16%

45-54 Years

20%

20%

55-64 Years

25%

25%

65+ Years

11%

11%
Female

39%

39%

Male

61%

61%
Your email design
You can completely tailor the email to the styling of your own brand, or alternatively, you can fill one of our ready-made product templates and feature within a pre-determined email alongside other like-minded businesses.
We have a very experienced design team who can help make the messaging and look of the email smart (if you wish). You have total freedom over subject lines and content, but of course, we are happy to offer our advice too, if you like.
Ways to segment our database
We can segment our database in a few different ways to ensure your email only reaches the most appropriate target audience, the people most likely to be interested in your products and services:
Location
E.G Region, city or town that you want to target
Enquiry category
E.G Only send my email to people who have enquired about horseboxes
Open date
E.G Only send my email to engaged people who have opened other emails from HorseClicks within the last 3 months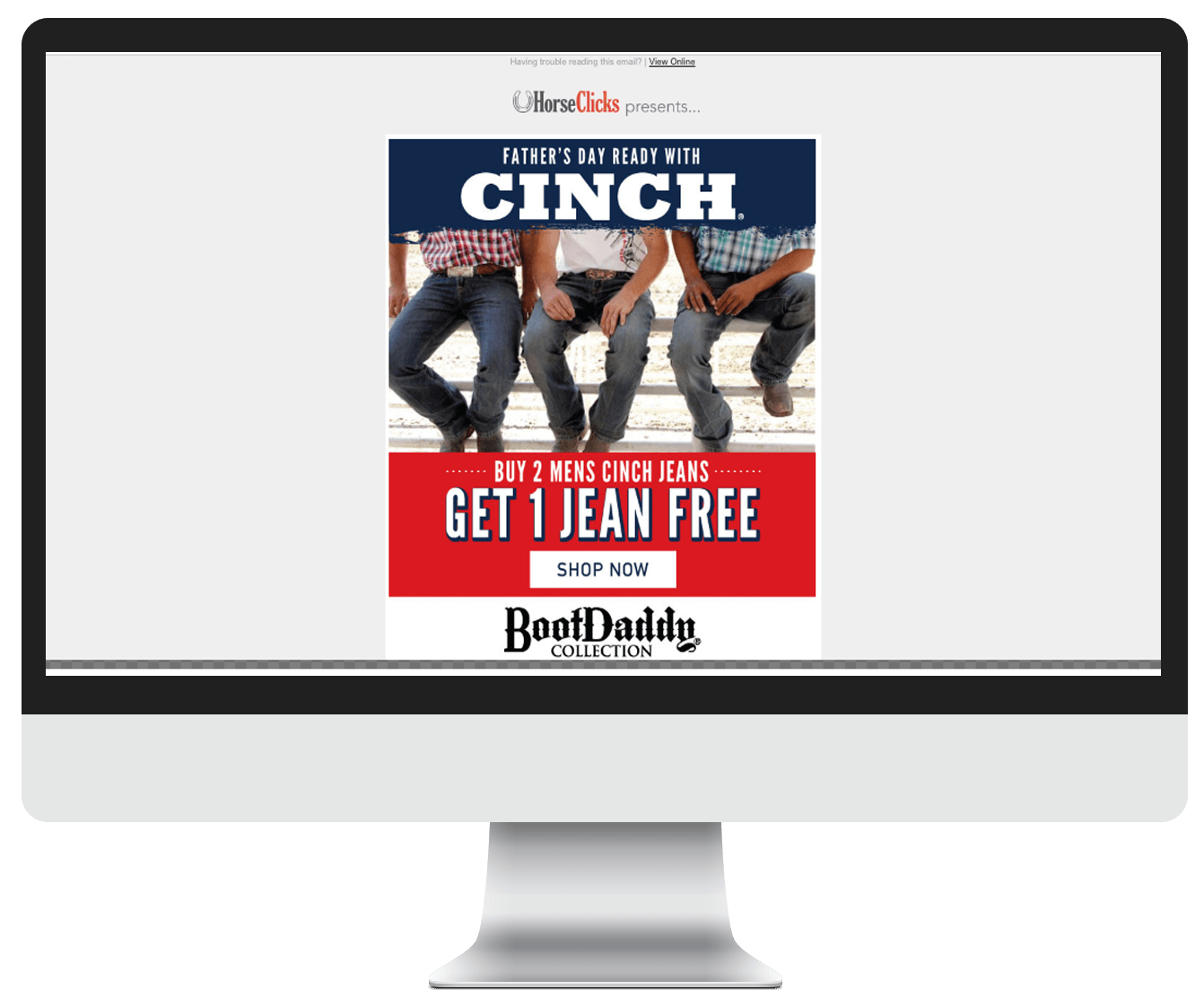 Target specificic categories