We've got in touch with you as we need to migrate your website domain to Cloudflare. The reason for this migration is to bring increased security, performance and reliability to your website, as well as allowing us to offer you exciting new themes, tools and products in the near future. 
To migrate your domain, we'll need to move your DNS records (Domain Name System) so that they can be managed in Cloudflare. Your domain will still be registered with existing domain provider (including yearly renewal cost for the domain), however you will be asked to delegate DNS management to Cloudflare.
Cloudflare DNS services are offered for free of charge, however it does require you to take a few basic steps to get your DNS records ready to switch. 
Here's what we need you to do: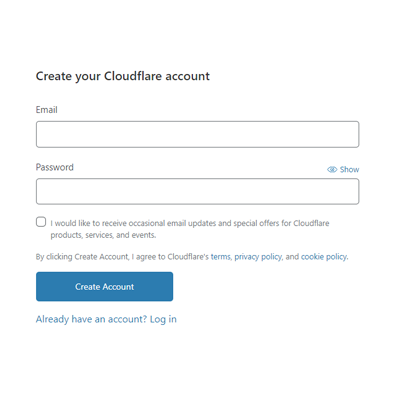 1. Create a Cloudflare account – this is a free and easy process. 
2. Add your domain name and Cloudflare will review your DNS record.
3. Log in to your current DNS provider (this is where you bought your domain from) and check your current records against the review that Cloudflare has provided you with. If these are correct, press continue.
If the records Cloudflare has provided are not correct, edit them until they are identical. It's really important that the DNS settings are exactly replicated.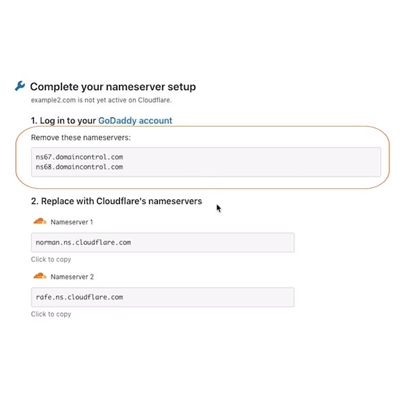 4. Now you need to update your nameservers to point to Cloudflare.
This is critical for correctly activating your site. If we do not do this, Cloudflare will not be able to manage your DNS and optimize your site.
Do this by opening your current DNS provider deleting the current name server records and replacing them with replacing them with nameserver records provided in Cloudflare set-up process.
The change can take up to 72 hours, but this process will not cause any interruption to your site.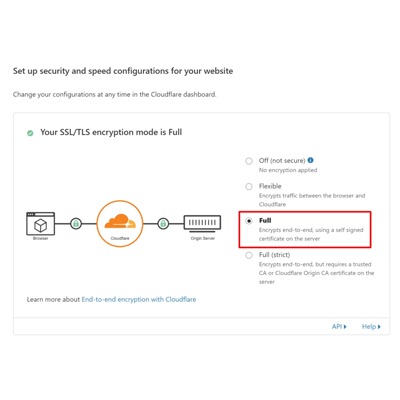 5. Now we need to set up security and speed configurations for your website. Select 'Full' as your SSL/TLS encryption mode. 
6. For the HTTPS setting, turn this to 'Off'. You should also enable the BROTLI setting.
7. Click 'Done'
8. Verify your email address through the link that has been sent to you.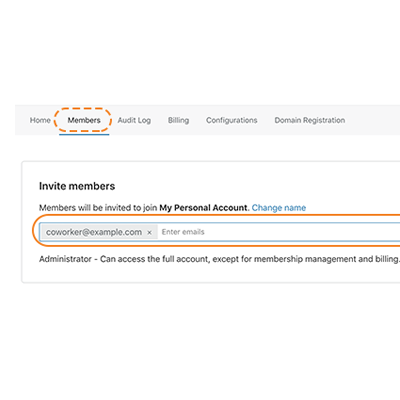 9. Then you are able to give us access to your Cloudflare.
This helps us to access some of the more technical details and ensure that the migration runs smoothly. And saves you having to do anything else!
To do this, click on 'Account Home', followed by 'Members'. You should then invite the following email address: promoter@fridaymediagroup.com to be a member of your account. Click 'Invite'.
Be aware that if you have not verified your email address you will not be able to add new members to your site, so make sure you do that first.
Once you have completed these steps, you have successfully migrated your domain to Cloudflare!
Thank you for your help.
If you are not able to complete these steps or need some help, you can sign up for a walkthrough using the form below. A member of our team will then arrange a time to give you a call and talk you through the process.